Is your mobile device acting weird lately? Do you suspect your phone might have spyware?
This article will teach how to find hidden spyware on an Android phone in just a few simple steps.
In a previous post we highlighted some of the most popular phone spy apps. If you think someone has installed one on your phone, here's how you can find it and remove it.
How to Find Hidden Spyware on Android
Smartphone spy apps can be installed on almost any phone. There are three ways to find hidden spyware for Android mobile devices.
The first one is through your Android applications, and the second is through downloads.
Finally, I'll show you how to do this using a spyware removal tool.
Method #1. Android Applications
Step 1. Reboot Your Phone Into Safe Mode
Hold your phone's power button to see your power off and restart options.
Long press the "Power Off" option, and the "Reboot to Safe Mode" will appear.
Tap Ok. Safe mode prevents all third-party applications from running. You will see a "Safe Mode" indication in the bottom left of the screen.
Step 2. Go to Your Android Phone Settings
Click on "Apps" or "Applications."
If your phone does not show that, find "Application Management" and click it. This folder includes a long list of apps that are available on your device.
Step 3. Check if There Are Any Apps That You Are Unaware Of
You will recognize any app that you did not directly download. If you are not sure whether you downloaded an app or not, try Googling the name of the app and check if other people have had problems with it as well.
Once you have verified, uninstall these apps to remove spyware.
Step 4. Search for Terms Such as "Trojan," "Track," "Monitor," and "Spy"
Spyware usually comes with these aliases. Like earlier, uninstall these applications right away.
Step 5. Block Tricky Spyware Through Phone/Device Administrator
If an application is not easily removed through uninstalling it, it might be hiding in administrator settings to protect itself.
To resolve this, go to Phone/Device Administrator. From there, you will be able to remove spyware that was hiding before.
Step 6. Block Unverified Apps.
Some spyware is so tricky that it's not easily located. If you still feel there are more hidden spyware, block apps that are not verified in Google PlayStore.
Go to Settings. Tap Additional Settings.
Tap on Safety and Privacy. Uncheck the "Unknown" Sources box.
This ensures that the apps that are not verified on PlayStore would not automatically install themselves.
This is an opportunity for you to check if there is any other application that has permission. If so, remove them as well.
Step 7. Restart Your Phone.
Start your phone again in normal mode. Test if it is performing better.
Method #2. Android Phone Downloads:
1. Go to "My Files" or "Files" on your device. To find hidden spyware, start where they can hide from plain sight. The "Files" section of smartphones contains traces of spyware through files that cannot be opened.
2. Click on "Downloads."
3. Uninstall any suspicious files. Scroll through all the files that you have downloaded. Immediately delete files that you do not recognize.
Method #3. Spyware Removal Tools
If you had a hard time with manual removal, turn to spyware-removing tools. Antivirus programs help you find hidden spyware faster.
Using spyware removal tools ensures you delete every malicious file on your Android device.
Follow these steps:
Download a legitimate antivirus application. Make sure the software you are downloading is from a reputable developer. Download directly from the website and not from third-party sites.
Run an antivirus scan. This will find hidden spyware or any other forms of malware you were not able to delete manually.
Follow the instructions in deleting spyware. The spyware removing tool will automatically dispatch the spyware it has detected.
What Is Phone Spyware?
While the Internet has given us access to a lot of amazing & awesome stuff, malicious files lurk around.
Smartphones changed the way we live. We tend to store our personal and sensitive information on our Android phones. This makes our phones a likely target for spyware infection.
Spyware is malicious software that aims to steal personal information and sensitive data.
It compromises device security by stealing credentials.
An Android phone with spyware could be sending username, bank account login details, and credit card information directly to cybercriminals.
The Different Types of Spyware
There are four types of spyware, namely keyloggers, trojans, adware, and tracking cookies.
Keyloggers record everything that happens on your device by recording your keyboard movements. They monitor browser history, chats, email activities, and system credentials.
Trojans, or banking trojans, take advantage of browser history to target financial institutions. They have the ability to make additional transactions and modify content on webpages.
Adware is mainly used for marketing services. They monitor the purchase history of the user and incorporate that information into the ads that will pop-up. These pop-ups, when clicked, can download spyware into the Android phone.
And lastly, tracking cookies are also for marketing services. Over time, these tracking cookies become invasive as they acquire information about your location, search queries, and so much more. [R]
Why Is a Spyware So Dangerous?
The goal of spy apps is to access your most personal information without your knowledge nor your consent.
Spyware is designed to be hidden and to avoid being discovered. It snoops around sensitive data such as usernames, passwords, banking details, and location.
The scary thing here is that malicious people and cybercriminals can easily access this information for their own gain.
Not only this, but spy apps also record and learn from the internet surfer habits of the Android user.
Since spyware runs in the background, they also use data. Even if an Android user is not using his/her data, spyware can use the data, thus increasing the phone bill.
What Are the Most Common Cell Phone Spy Apps?
FlexiSpy
This spyware has it all.
From tracking social media activities, SMS, and monitoring GPS locations, FlexiSpy is deemed to be the best spying application for both an Android phone and iPhone alike.
Employers often use monitoring programs such as these on their employees.
In the workplace, employers are allowed to use programs like this to monitor how employees use the computer and cell phones provided by the company.
PhoneSpector
This Android spyware is user-friendly and has powerful monitoring capabilities.
PhoneSpector can gather records such as incoming and outgoing calls, text messages, and GPS location. It can also recover deleted SMS messages.
Auto Forward
Out of all the spy apps, Auto Forward is deemed as the one most suitable for parents. This spyware is designed for those who are NOT tech-savvy.
The installation process is straightforward and easy-to-follow.
All monitoring features in Auto Forward are done remotely, which minimizes the risk of this hidden spyware on Android phones being discovered.
The same features which make it appealing for parents create distress in the owner of the target device.
Highster Mobile
This spyware has built a reputation for tracking all activities on an Android phone. It is known to be compatible with both iOS and Android operating systems.
This application monitors the web history of browsers and records the information from private messaging apps.
What Are the Signs of Spyware on Android?
Spyware is designed to be hidden from the user of the cell phone. Fortunately, there are a lot of signs to help you find hidden spyware. These signs indicate a spyware infection on an Android phone.
To find out if someone tapped your phone with spy apps, look for the following signs.
#1 Unusual Phone Behavior
If you have noticed your Android device is acting weird lately, there is a chance it is infected. Other examples include:
The spyware would usually manifest through random reboots.
If your phone is lighting up on its own or shuts down automatically, your Android device is at risk.
Third-party applications can also be a cause. Rule this out first by uninstalling any suspicious applications.
If the issue is not resolved, then it's time to conduct a hunt to find hidden spyware on your Android phone.
#2 Overall Slower Performance
This might just be the first symptom that you will notice. Your Android phone is suddenly SLOW and buggy.
Applications take longer to load, and your operating system feels like it's out-of-date.
Spyware on Android will cause your applications to freeze unexpectedly.
If you have been experiencing a buggy OS and your phone crashing, there is a good chance hidden spyware on Android is to blame.
#3 Weird Noise During Phone Calls
Do you hear any beeping or some static during phone calls?
If yes, someone might be tapping into your calls.
However, do not immediately assume the worst. It can also be that you are in a place where the signal is spotty, or the other person is.
If those are not the case, start being wary. Call recording by other people produces background noises, and you will hear this during your conversations.
#4 Battery Drain
Hidden spyware on Android RUNS QUIETLY in the background.
While it stays invisible from the naked eye, you can still find hidden spyware on your cell phone. We all have an idea of our normal battery usage, right?
If you notice your device is constantly overheating or losing power faster, there might be some spyware on your phone.
As always, do not forget to consider other causes as well. Your cell phone may just have an old battery. A new app you installed can be the cause of the battery drain as well.
You can check the battery usage of each app in the Settings.
If neither is the case, you can be sure that the quick loss of battery power is caused by malicious spyware.
#5 Suspicious Applications/Files
If you see NEW files or applications you do not recognize, chances are, your phone has spyware.
You might see a new homepage display. If your phone keeps downloading random files, these signs can indicate spyware on Android.
#6 Unusually High Data Usage
If you notice a higher consumption than how much you usually use, spyware might be running in the background.
We advise you to use the steps above to locate spyware on your phone. Remove them as early as possible because higher data means a higher phone bill for you.
#7 Suspicious Text Messages
Do you get authentication codes from Facebook and Instagram when you did not open the apps?
It is strange to receive a random text message containing nothing but symbols and codes.
If you receive codes that you did not ask for, it is a clear sign that someone else is trying to access your account without your knowledge and consent.
How Can I Prevent Spyware on Android in the Future?
While cell phone spy apps are becoming trickier, there are classic ways to prevent having hidden spyware on Android.
Install antivirus software. Make sure the software you download is from the website of the developer. Do not download antivirus software from third-party sites. This is to avoid spyware programs disguised as antivirus.
Set up extra security measures in your phone. Hidden spyware on Android is installed on your phone by someone else. Use a fingerprint login if it is available on your device to prevent people from accessing your phone.
Change your passwords frequently. Do not use a single password for different accounts. Make your password unique.
Update your OS. Updating your Android operating system strengthens device security. An updated OS is one way of preventing hidden spyware on Android phones.
Do not download a pirated app. As much as you want to download a free app, do not do so from a third-party site. Free apps and malware usually come bundled with each other.
Ensure you are browsing on a secure site. A quick way to know this is to check if the IP address of your site starts with HTTPS instead of HTTP.
Never click on browser pop-ups. Have you ever seen those pop-ups that say you have won in some random survey? Yes, those are definitely too good to be true. Please do not click on those links because they might secretly download malware onto your Android.
Best Anti-Virus Programs to Remove Hidden Spyware on Android
#1 Avast Mobile Security
Many antivirus programs require a subscription before you can use their basic protection features.
Well, that is not the case with Avast.
On top of it being free, this software has excellent antivirus protection, a network security scanner, password manager, browser protection, and more.
This software is particularly effective against spyware.
Avast detects any advertising trackers on your current window. You have the option to block some or automatically block all trackers on all sites, including search engines.
To install Avast Free Antivirus on your Android, simply go to Google Play Store and download the app there.
#2 McAfee
McAfee antivirus software defends against 100 percent of malware downloads.
Not only this, but McAfee is particularly effective against trojans. This means that it is successful in blocking spyware that steals one's banking credentials.
And lastly, McAfee automatically determines if an ad or a pop-up is dangerous. This way, you would not have to run security scans every time an ad appears on your screen.
To find hidden spyware, go to Google Play Store and download McAfee Mobile Security.
#3 Norton Mobile Security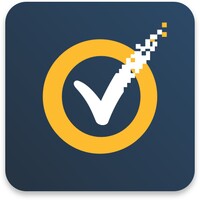 Norton Security offers outstanding spyware protection.
It has a unique feature called "App Advisor." This protects your Android device against suspicious apps. App Advisor has privacy warnings integrated into the Play Store.
While Norton is a paid app, it more than makes up for it through its full slate of anti-theft tools. This includes a password manager, web protection, and a VPN.
If you want to subscribe to Norton Security, simply download the app from Play Store and pay through in-app purchases.
Frequently Asked Questions (FAQs)
Can All Android Devices Get Spyware?
Sadly, yes. An Android smartphone is the most vulnerable to spyware.
When it comes to other Android devices such as a smartwatch, smart TV, and others, the risk is much lower.
The good news here is, once you properly secure your cell phone, other connected devices are also safe.
Where Does Spyware Come From?
Spyware comes from four sources: malicious apps, scams, malvertising emails, and direct-to-device downloads.
All of these compromise our privacy.
Out of the four, scams in emails are the most dangerous as they can involve loss of money and hacking banking credentials.
It is important to remember that all kinds of 100 percent free apps are usually just malware in disguise. As they say, prevention is better than cure.
Is Factory Reset Ok?
Performing a factory reset is the last resort. If none of the options we listed above works for you, you can do a factory reset.
Remember, a reset removes all of the user data on an Android device, including the spyware. It restores the device to its factory settings. [R]
Backup all your important stuff on your smartphone. You can also back up your files on a PC.
In order for you to perform a factory reset, follow these steps:
Navigate to Settings. Click Settings > System > Reset options
Tap Factory Data Reset or Erase all data. The option you will see here depends on which phone you have.
Confirm. Tap Reset Device.
Type your PIN. Your phone will ask you to confirm if you want to proceed with the reset.
Wait for your phone to reboot.
Choose whether you want to start fresh or restore from backup. If you are choosing to restore from backup, be mindful. Make sure that your backup is made before your phone started showing symptoms of stalker-ware infection.
Consider downloading antivirus software in the future.